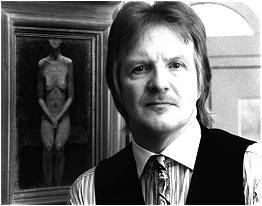 Trevor Neal
Painter of Pictures
Thanks for visiting my website, I am an artist based in the Sheffield with over 45 years experience in the art business.
I hope you can make the time to look at all my images and appreciate the level of expertise, my command of an ever widening use of media and substrate combinations, subject matter and imaginative use of imagery.
Every picture tells a story and I am happy to give information on how a painting evolves from initial concept to completion, this can be rather complex particularly on Commissioned work.
I also offer a "Try Before You Buy" scheme both locally and nationally subject to location.
Trevor Neal can be reached at


Tel / Fax +44 (0) 114 258 8112
Mobile +44 (0) 794 017 9520
Web pages and artwork at this site may not be duplicated
or redistributed in any form without express permission.